Rocky Mountain Pulmonary and Critical Care Medicine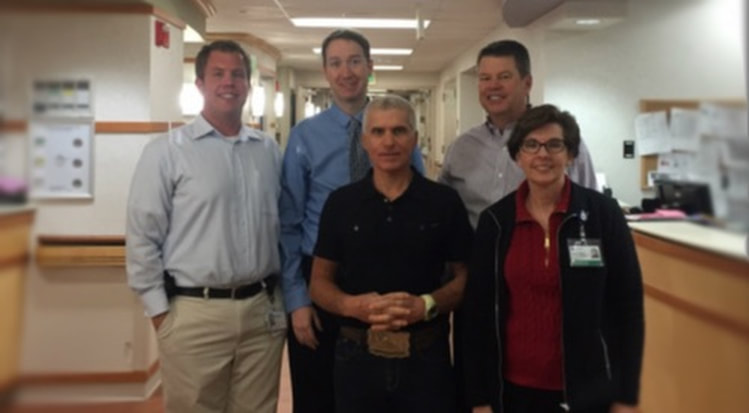 "The good physician treats the disease; the great physician treats the patient who has the disease" William Osler.

Rocky Mountain Pulmonary and Critical Care is a single specialty group dedicated to exceptional care in the Denver metro region. We have served the community for over 25 years and have maintained a strong relationship in the community. We provide inpatient and outpatient consultation at the Exempla Lutheran Medical Center campus, as well as sleep, and critical care services. We welcome new patients and the opportunity to assist in every individual's care compassionately. Please call our friendly office staff to schedule a visit.
Phil Emrie M.D. John Ferguson M.D. James Knight M.D. Anthony Mannina M.D. Talia Hofmann P.A.-C